We can Help you Achieve Your
Dreams
Imagine waking up in the morning not worrying about digital advertising. You have the assurance that your ads are bringing in quality leads that are converting into sales — even while you sleep! — or bringing potential customers to your online store.
All this is possible for you when you have a reliable partner to ensure your ads are delivering the results you need. Why should you trust us to be that partner? Because results are in our blood! Here's a glimpse of what we have achieved for our clients. 
High-Performance Case Studies of
Lead Generation & E-commerce Businesses
Advanced targeting strategies to increase quality leads for Mindvalley
Mindvalley is an online university with global reach, specializing in personal enrichment coursework for students. Through its rich array of programming, Mindvalley helps individuals reach their maximum potential spiritually, emotionally, and physically.
CHALLENGE:
Mindvalley presented us with an ambitious goal: to touch as many lives as possible. Ultimately, this meant growing awareness of its online courses and learning programs, as well as maximizing the number of quality leads generated per day.
SOLUTION:
Utilizing state-of-the-art marketing technology and advanced targeting strategies, we helped Mindvalley quickly scale its new and existing training programs. We utilized four channels: Google Search, Google Display, Google Remarketing, and YouTube. This allowed us to reach a massive audience while optimizing for key demographics.
RESULTS:
We increased new leads for Mindvalley by 169% in 2019!
Mindvalley achieved its return on investment targets.
Profitably scaling SOMA Breath by optimising for key demographics
SOMA Breath's purpose is to empower people with knowledge, tools, and techniques to make positive and lasting changes in their lives. They combine ancient breathing techniques with modern technology, creating a revolutionary meditation experience that is not only highly enjoyable but also increases energy, health, and well-being.
CHALLENGE:
SOMA Breath wanted to spread its revolutionary meditation practice across the world and improve people's lives and welfare along the way. Their goal was to profitably scale their business while staying aligned with the image and stability of the brand.
SOLUTION:
After a few detailed consultations with the client, we designed a unique advertising strategy that included both Google and Facebook channels. We focused on several stages of the client's marketing funnel, optimising for key demographics and profitable target audiences.
RESULTS:
Our ads reached hundreds of thousands of people across the world, bringing in thousands of fresh, quality leads.
We generated hundreds of sales in less than two months.
We decreased their cost-per-lead and improved ROAS, thanks to our skilled specialists who optimized the client's marketing funnel with data provided by the client's IT team.
Uplifting Panache Desai's digital presence by augmenting his global community
Panache Desai is an acclaimed author, transformational thought leader, visionary, and spiritual teacher. Through his gift of vibrational transformation, he empowers people with the experience and understanding of their limitless nature. Panache has touched the hearts of millions and helps people to discover their infinite potential every single day through his books, online programs, and live events.
CHALLENGE:
Panache came to us with a very specific goal: to uplift the digital presence of his brand and start touching the lives of struggling individuals around the globe.
SOLUTION:
Utilizing our extensive experience in the transformational field, we prepared a detailed marketing strategy, keeping in mind the client's initial goals. Limited with a very short time frame, we reached out to our outsourced partners in order for Panache to start realizing his vision as soon as possible. In a matter of days, we equipped the client with all the necessary assets needed to start advertising.
RESULTS:
Focusing primarily on Facebook Ads, we brought peace and purpose into the lives of more than half a million people in Q1 alone
By uplifting Panache's digital presence, we enabled the growth of his global community by more than 500%
The #1 Transformational Company Trust Us with Their Ads
Dinetix gets results, and they are probably the best partner we ever worked with. Since we started working with them, our ad spend on Google Ads can only keep increasing because of the revenue they generate.
I also enjoy every moment of working with the Dinetix team. They have been very adaptable with our campaign and reporting requirements. Their proactiveness and resourcefulness in leveraging what we have for them to bring results, have given us many insights about the Google Ads platform as well as our business. If you want an agency that works hard with you to grow your business, Dinetix will be it.
Head of Advertising at Mindvalley
Taking your marketing efforts personally
Dinetix has done wonders for our online marketing. The team seems to really take a personal interest in our marketing efforts constantly going above and beyond with their recommendations to get our funnels converting the best they could. The team is also very friendly and great people to work with. When going with Dinetix you can be calm that your marketing dollars are being used very efficiently for best results 🙂
COO at SOMA Breath
Well thought-out strategies for long-term results
The team at Dinetix is a pleasure to work with. They always show up prepared with well thought-out strategies and continuously deliver exceptional results. Dinetix has gone above and beyond for us and I would happily recommend them.
COO at The Desai Companies
Increasing our return-on-ad-spend up to 15x
My Dinetix Team are absolutely amazing! They are very knowledgeable and have exceeded my expectations. Our Google Ads are doing exceptionally well thanks to the experts at Dinetix. They know what works and what will get results. My ads are always generating a high revenue, 15 x ad spend so we will not work with anyone else but Dintix. I highly recommend you do your company a favour and jump on board with these guys.
CEO at Eyebrow Ink Styling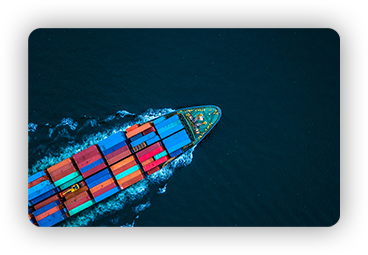 Proud to be the Trusted Marketing Partner & Advisor
Dinetix helped us shape our B2B marketing and lead acquisition strategies and tactics from day 1 of our activities, even before we actually had our product developed. We can only praise them for their responsiveness, their sound advice in even the most difficult situations, and their analytical approach in every situation. That is how they think, how they operate, and how they execute the plans - and they always keep up with new development in the field, refreshing their views and toolset. We rely heavily on their services and we are confident to keep them as marketing partners and advisors in the future.
Chief Marketing Officer of CargoX
Matching New Ideas with Our Customer's Needs
The mutual cooperation with the Dinetix team was a breath of fresh air for the online presence of Terme Oliomia. Many thanks to the dynamic and positive team, which always comes up with new ideas matching our customer's needs. We are extremely grateful and proud of the results achieved.
Sales & Marketing Manager at Terme Olimia and Terme Tuhelj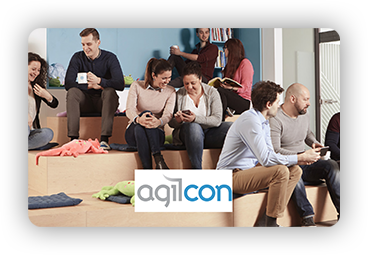 Delivering Energy & Vibrance to Every Campaign
It is with our great pleasure to recommend the Dinetix company to anyone. They have been our favourite go-to advertising and promotional company, even further we use their services for our biggest events and campaigns. They are simply the best when it comes to achieving all our goals. They are young, energetic, vibrant and very knowledgeable and we are excited to work on many more projects together.
CEO at Agilcon
We are passionate to scale the impact of lead generation and e-commerce businesses with a mission. Contact us to find out how we can work together to transform your vision of tomorrow into reality of today : )